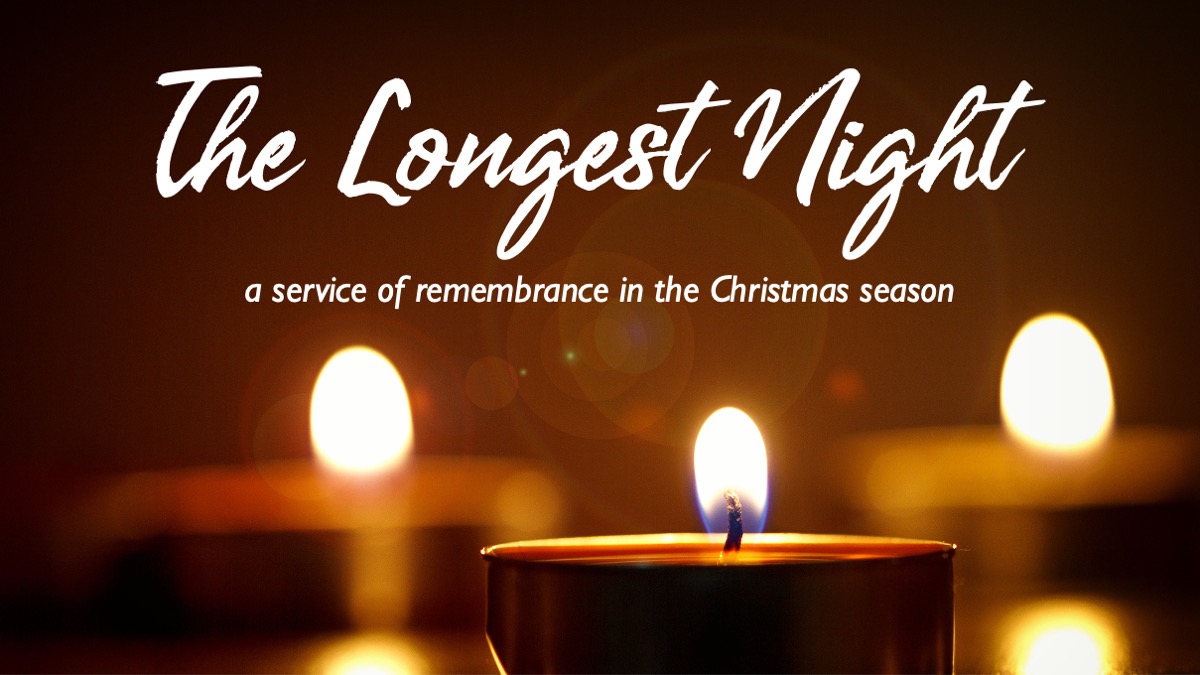 On Wednesday, December 21st, the winter solstice, The Longest Night service at 6:00pm is a time to remember those no longer with us & give intentional space for the "difficult" in our lives.
The holidays can be difficult, an intimate reminder of loved ones we miss or circumstances we dread. A season meant to be "merry and bright" can contradict our reality.
In the Advent spirit of longing for better and brighter days, we'll sing a little, hear the ancient words of scripture, reflect and remember. We'll light candles to represent our prayers; we'll use carnations to represent our losses and we'll have the opportunity to name our loved ones we miss. Come be together on the winter solstice, the shortest day of the year, the longest night.