PLANT. BUILD. MULTIPLY.
In July 1992, a small group of 22 people were challenged to start a new church in the NW corridor of Olathe, Kansas. We began to meet and pray for God's divine direction. Our prayers were answered and began to take shape in the creation of what is now Christ Community Church.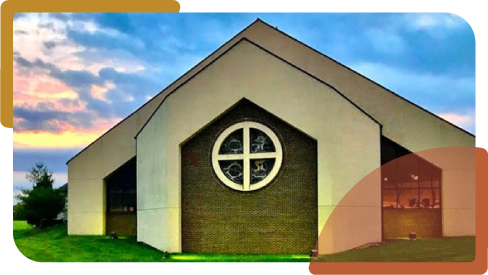 OUR MISSION
We are a community of people, following Jesus and participating in God's restoration story.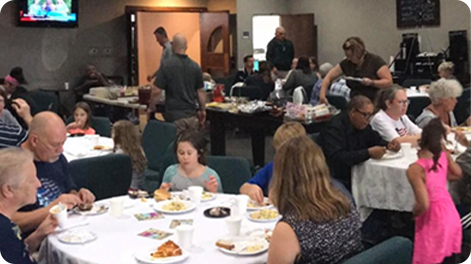 GROWING TOGETHER
We first met for public worship on Sunday, September 13, 1992, in the gymnasium at Meadow Lane Elementary School on College Blvd. in Olathe. Little did we realize that eight years later we would be permanently located right down the street from that school.
After a year and a half at Meadow Lane, the church outgrew those facilities and moved into Santa Fe Trail Jr. High School on Ridgeview Rd. We worshiped there for six and a half years.
Christ Community Church built and moved into our new facility on the corner of College Boulevard and Lone Elm Road on Easter Sunday 2000.
Currently we are under the leadership of our Lead Pastor Scott Dement and 150 people worship with us on any given Sunday.
In 2020 we launched Facebook live on Sundays and our mobile app. In 2022 we expanded our church online experience to multiply our reach far beyond the church building walls.
WORSHIP WITH US
No matter who you are, what your story is, or where you're from, you are welcome here. You don't have to schedule a tour to join us on Sundays. But if you'd like to let us know you're coming, we'll be sure to have greeters prepared to give you a tour before or after the service.