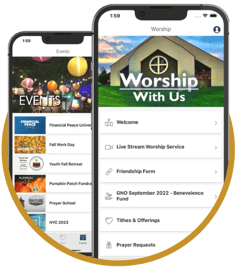 GET OUR MOBILE APP
Our mobile app for Apple and Android allows us to extend the reach of our worship services and connect beyond the walls of our building. With the mobile app, you can view upcoming events, give, read the bible, and more.
SERMONS BY SERIES
See what a Sunday at CCC is really like. We have organized collections of past sermons by series in a convenient playlist so you can binge a few at a time and get to know us online before your visit.
WE'LL SEE YOU ON SUNDAY
No matter who you are, what your story is, or where you're from, you are welcome here. You don't have to schedule a tour to join us on Sundays. But if you'd like to let us know you're coming, we'll be sure to have greeters prepared to give you a tour before or after the service.