GATHER. GROW. SERVE.
Every adult knows the teenage years can be a tough time in life. Parents of teens know this perhaps more than anyone. That's why our Youth Ministry, C3, is aimed at encouraging middle-and-high-schoolers in their relationship with God.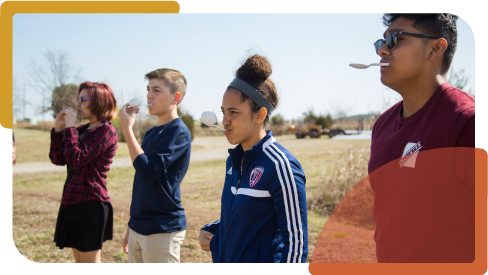 YOUTH DISCIPLESHIP HOUR
During the discipleship hour beginning at 11:00 a.m on Sundays, middle school and high school students meet separately in the youth rooms (105 & 107) for age appropriate Bible Study and topical studies. Click here to see the C3 scope and sequence.
YOUTH MINISTRY UPDATES
Our Youth Ministry helps 6-12th graders learn to serve and stay engaged with their faith.
See all Youth Ministry Updates.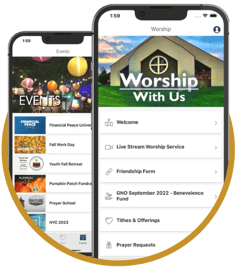 GET OUR MOBILE APP
Our mobile app for Apple and Android allows us to extend the reach of our worship services and connect beyond the walls of our building. With the mobile app, you can view upcoming events, give, read the bible, and more.
SERVICE PROJECTS
Christian growth calls for opportunities to practice acts of service and compassion-action. Our student ministry regularly participates in large-group service projects for students, either as part of an all-church effort, or as a strictly youth-oriented project.
C3 YOUTH WEDNESDAYS
This is our Wednesday night meeting for 6th-12th graders, 6:30-7:45 pm. We gather to encounter God in worship, community, and serving others. We incorporate a variety of ways to encounter God in our time together, including prayer, community-building games, worship in song, and small group discussions.
PLAN YOUR VISIT
No matter who you are, what your story is, or where you're from, you are welcome here. You don't have to schedule a tour to join us on Sundays. But if you'd like to let us know you're coming, we'll be sure to have greeters prepared to give you a tour before or after the service.