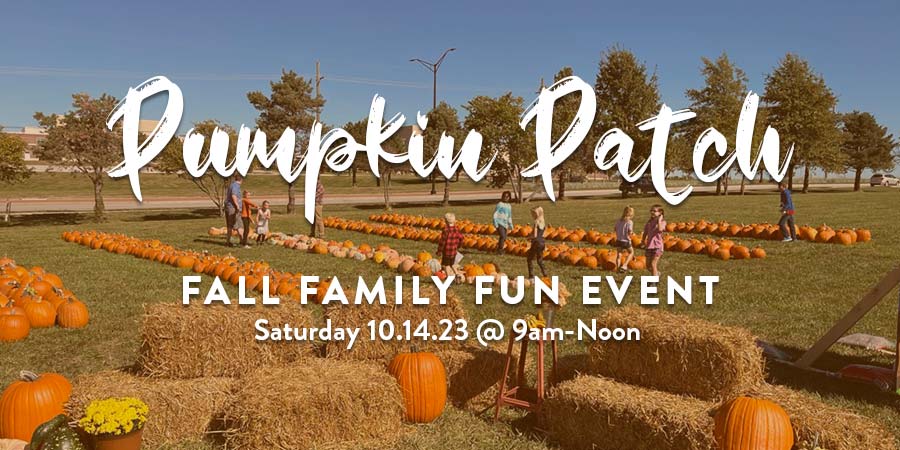 Fall is in the air, and on Saturday, October 14th, pumpkins will be available at Christ Community Church! We invite our friends and neighbors in Olathe, KS, to join us for a fantastic Pumpkin Patch Party. See event details below.
Pumpkin Patch Kickoff Party
When: October 14, 10am-noon (Pancake Breakfast starting at 9)
Where: Christ Community Church Pumpkin Patch at 21385 W College Blvd, Olathe, KS 66061
Who's Invited: Anyone who loves pancakes, pumpkins, and fun for the entire family.
Fun Activities Open to the Public 10/14/2023
Free Family-Friendly Fall Fun in Olathe, KS: Enjoy chalk art, pumpkin decorating, bounce house and slide, yard games, picture opportunities, fire truck, face painting, and more! From 10am to noon there will be an array of activities available for families and children in and around the pumpkin patch. Bring your chalk art skills along and add to our fall-themed walkway for a prize.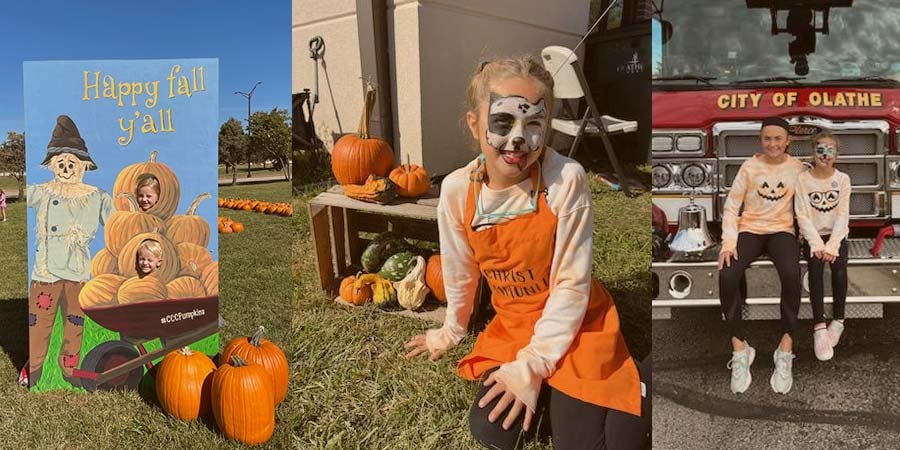 Take pictures with the pumpkins, play yard games, and enjoy the bounce house and slide during the party. There will also be face painting and a visit from a fire truck. You might even get to try your hand at a fall recipe with Kingdom Kids University!
Get Your Fall Pumpkins at CCC
Our patch is a collection of GMO-free pumpkins and ornamentals grown on the Navajo Indian Reservation in Farmington, NM using sustainable agricultural practices. Pumpkin Patch proceeds benefit our C3 Youth Group supporting middle school and high school youth group yearly activities, summer camps & mission trips..
9am Pre-Party Pancake Breakfast
Enjoy a delicious Pancake Breakfast benefiting the local scout troop at 9am.